An essay is a piece of writing that revolves around a particular theme and contains the academic opinions of the person writing it. To write an essay you need an Introduction, a Body (Supporting Paragraphs), and a Conclusion.
Aldous Huxley described an essay as "A literary device for saying almost everything about almost anything".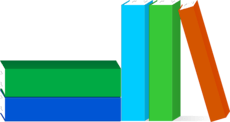 ---
Write a Short Essay
---
Parts of an Essay
---
A basic essay mainly consists of three parts: Introduction, Body, and Conclusion. The following tips will help you write a short essay.
Introduction
It constitutes the opening paragraph of the essay.
It helps the reader get oriented with the topic.
It states the purpose of the essay.
It captures the interest of the reader.
It presents the general idea of the essay.
It often ends with the thesis or the main idea of the essay.
Body (Supporting Paragraphs)
They constitute the supporting sentences and ideas.
They provide the reader with additional details about the main idea.
They support the thesis of the writer.
There is no fixed number of supporting paragraphs.
Ideally, every supporting paragraph should contain a different idea.
Conclusion
It constitutes the ending paragraph(s) of the essay.
It ties up loose ends of the paragraph.
It helps in reiterating or highlighting the main idea.
It summarises all the arguments.
It brings the essay to a logical close.
It never ends in detail.
---
Write a Short Essay on My Family (250+ Words)
---
Family is the place where you learn your first lesson in life. Your family members are the only assets that will remain with you forever. Whatever the circumstances, family members are always there for each other to support us. Good values and good morals are always taught in a family.
In the family, we are prepared to respect our elders and love younger ones. We learn lessons consistently from our family, about honesty, dependability, kindness and so on. Although I am a student in my final year, my family always treats me like a child but always provides us with a sensation of so much love and care. My family is the best family for me. I live in a nuclear family of four members.
My father is a teacher. He is the man who heads and leads our family. My mother is a housewife as well as a beautician. She is a lovely woman. My mother is everything to me. She is the one who understands me best and most closely. My grandmother is the cutest person of all.
I love my family because they are the jewels of my life. They work hard so that we can get anything we desire makes me love and respect my parents considerably more. We play games every night and discuss various topics to spend quality time together. I give deep respect and pay the highest regard to my family not just because they are my family, but for their unmatched and incredible sacrifices for me.
Also, Read Academic Essay Examples
---
Write a Short Essay on Noise Pollution (250+ Words)
---
Any unwanted loud sound which causes stress and irritation can be termed noise pollution. Of late, sound or noise pollution has adversely affected our normal life in a major way. It is chasing us at almost every step. In schools, colleges, offices, and even hospitals we have an explosion of deafening sound. The main sources of noise pollution are Means of transport, the Use of loudspeakers, the Industrial sector, and the Celebration of festivals and wedding ceremonies. We are almost deafened by the blaring mikes or the record players which are often played at full volume.
Secondly, we have noise pollution caused by various groups of people shouting out their slogans or impatient automobiles always honking their horns. During some social and religious festivals, crackers are burst indiscriminately. Noise pollution can have serious effects on human health. It may cause impairment of hearing and can cause sleep disruption. People who are frequently subjected to a high level of noise pollution may suffer from hypertension, depression, and panic attacks. It may lead to an abnormal increase in heartbeat and heart palpitation. It can also cause migraine headaches, nausea, and dizziness.
Some Measures to Minimise Noise Pollution are Prohibiting the blowing of horns, The use of loudspeakers should be banned, Airports should be located away from residential areas, and People should restrain themselves from lighting firecrackers. In recent times laws have been passed to take effective steps to control sound pollution. People must also be made aware of the dangers of noise pollution.
---
Write a Short Essay on Television (250+ Words)
---
Television is one of the many wonders of modern science and technology. It was invented in England by the Scottish scientist J.N. Baird in 1928 and the British Broadcasting Corporation was the first to broadcast television images in 1929. Previously the radio helped us hear things from far and near and spread information and knowledge from one corner of the globe to another. But all this was done through sound only. But television combined visual images with sound.
Today we can watch games, shows, and song and dance programs from all corners of the world while sitting in our own homes. TV can be used for educating the masses, for bringing to us the latest pieces of information audio-visually, and can provide us with all kinds of entertainment even in colour.
But as in all things, too much televiewing may prove harmful. TV provides visual images but the televiewer has a limited choice of programs. He has to adjust himself to the scheduled programs of a particular television channel. But as for the book, a reader's imagination plays a vital role. He can freely read a book which is a personal activity and it cannot be shared with others at the same time. In many cases, the habit of watching TV has an adverse effect on the study habits of the young. When we read books, we have to use our intelligence and imagination. But in most cases, TV watching is a passive thing. It may dull our imagination and intelligence.
---
Write a Short Essay on Newspaper (250+ Words)
---
The Newspaper is the mirror of the world. Modern life cannot be imagined without newspapers. A newspaper is a regular source of important news from home and abroad. It represents the current and living history of the world. Newspapers are of various kinds dailies, weeklies, bi-weeklies, monthlies, etc. The main function of a daily paper is to publish news of general interest while the others mostly contain literary pieces and articles on important topics.
Nowadays every newspaper has some special sections dealing with politics, everyday problems, off-beat news, business, sports, editorial page, feature pages, etc. So, the newspaper is one of the most powerful organs for the dissemination of news and views among the public. It plays a very important role in educating people and guiding them along the right path. If it wants to it can fight social evil successfully. A newspaper can also do us much harm. Used wrongly it can create hatred and enmity between man and man, section and section, nation and nation.
Sometimes it publishes baseless reports or stories to create deliberately confusion in the minds of gullible people. A newspaper is as powerful as any potent weapon. It can be used for both good and evil. Much depends on the outlook and motive of the people who are at the helm of the paper. It shapes Public opinion. It can mislead people with false and fabricated news. The newspaper should give impartial and correct pieces of information. It must not feed false news.
You Asked, We Listened – Get Free Access to All Writing Lists 😍😍
---
Also, Read
---
Copyright Notice:📚 Teachers and students are granted permission to use, reproduce, and distribute this content solely for educational and non-commercial purposes. 🚫 Unauthorized copying, distribution, or reproduction for commercial purposes is strictly prohibited. Any infringement may result in legal action. 
---
Daily Reading Comprehension Test - Attempt Now