People eat junk foods and other unhealthy food items only for taste. They don't even have time to nourish their bodies with the required diet.
After going through our post "Short Essay on Healthy Food" you will be able to understand the importance of healthy food.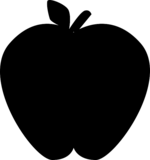 ---
Short Essay on Healthy Food
---
The most valuable asset one can possess is good health since a healthy body has the potential to earn great wealth, unlike a wealthy person who cannot attain good health through financial means. In today's fast-paced world, people often neglect self-care due to busy schedules, leading to unhealthy dietary habits, such as consuming junk food for pleasure, rather than nourishing their bodies with essential nutrients.
A balanced diet consisting of adequate protein, essential fatty acids, vitamins, minerals, calories, and fluids is essential for maintaining or improving overall health. Incorporating fresh fruits, green leafy vegetables, salads, and dairy products such as milk, yogurt, and eggs at appropriate intervals is vital to maintain a healthy body and reducing stress levels, thereby promoting a healthy and fulfilling life without any suffering. It is crucial for individuals to understand the significance of consuming healthy foods.
Taking meals at fixed times and consuming the right quantity of food is essential for maintaining good health. Weakness can result from under-eating, and chronic under-eating can lead to under-nourishment and lower immunity, causing tuberculosis, asthma, and other illnesses.
Only fresh, well-washed, and well-cooked food that is free from dust and flies should be eaten. Foods containing excess fat, spices, chillis, and fried foods are harmful and should be avoided. Eating roadside food is not recommended. The last meal should be taken two or three hours before bedtime, and there should be a sufficient time gap between two meals to allow for proper digestion in the stomach.
You Asked, We Listened – Get Free Access to All Writing Lists 😍😍
---
Also, Read
---
---
Daily Reading Comprehension Test - Attempt Now