The mother means everything. She is the one who understands you best and closely. She is your co-partner in everyday work and different issues. We should owe our mothers for their everything.
After going through this 'Essay on Mother in English', you will be able to understand the importance of a mother in your life.
---
Essay on Mother in English (650+ Words)
---
When a child is born, the mother is also born. The child looks up at the mother and imitates her movements. Children have sharp minds and eagerly mimic their mother's activities. The mother takes care of all aspects of the child's well-being, including health, clothing, diet, entertainment, education, sports, and fostering competitiveness. The mother captivates the child through love and affection.
The mother has an extraordinary influence on the child. She shapes her character through her actions, gradually allowing the child to become independent. Through love, patience, discipline, guidance, and tears, the mother lays a foundation that enables the child to navigate life's challenges. It is the mother who molds the child into an honorable individual through her wise and graceful actions. The mother inspires the child to learn by engaging in activities that foster character development and growth. She creates a nurturing environment where learning occurs naturally.
At times, the mother may employ specific disciplinary measures to teach valuable lessons to her child. She may withhold food as a form of punishment or prohibit the child from engaging in undesirable activities. Occasionally, she may resort to physical discipline to convey her disapproval or emphasize caution. However, her intentions are rooted in love, and she only desires her child to be free from shortcomings.
Contrary to societal norms, there are mothers who possess the confidence and inspiration to guide and shape their children. They employ modern scientific knowledge and theories on child development to profoundly influence their children's perspectives. Regardless of the strategies they employ, these mothers have a profound impact on their children's lives, enabling them to forge their own destinies. It brings immense fulfillment to a mother when she witnesses her child grow into a courageous individual capable of respectable achievements, instilled with values such as integrity, sacrifice, and patience. An exemplary mother never encourages her child to rely on charity or the assistance of others but rather empowers them to live as self-reliant individuals.
---
Copyright Notice:📚 Teachers and students are granted permission to use, reproduce, and distribute this content solely for educational and non-commercial purposes. 🚫 Unauthorized copying, distribution, or reproduction for commercial purposes is strictly prohibited. Any infringement may result in legal action. 
---
Daily Reading Comprehension Test - Attempt Now
Motherhood can be characterized by the concept of sacrifice. A mother selflessly disregards her own comforts and works diligently to provide her child with good food, clothing, and education. She strives to earn money and secure a promising future for her child. This inherent quality is unique to mothers and extends beyond their child's early years, as they continue to serve as trusted advisors throughout their child's life. It is crucial that we deeply respect and hold our mothers in the highest regard, not solely because they are mothers, but for their unparalleled motherhood and the incredible sacrifices they make for us.
A mother embodies everything meaningful in our lives. She is the one who understands us best and is intimately involved in our everyday endeavors and challenges. In times of need, she assumes immense responsibility and works tirelessly, even under pressure, to support us personally and professionally in achieving our goals. We owe our mothers profound gratitude for their unwavering dedication and selflessness.
George Washington, the first President of America, once said "My mother was the most beautiful woman I ever saw. All I am, I owe to my mother. I attribute all my success in life to the intellectual and physical education I got from her." Similarly, Lord Buddha emphasized the cultivation of love and reverence towards one's mother, comparing her selfless love and protection to that of risking her own life for her child. These quotes exemplify the timeless and profound significance of mothers worldwide.
Although children often cherish their mothers and regard them as their best friends, traditional values and emotions seem to be diminishing in today's society, gradually being overshadowed by superficial displays of grandeur. While we annually celebrate Mother's Day in May and may exchange greetings on the occasion, there are instances where children, especially those who are independent and living far away, tend to forget about their mothers. Despite this, their mothers continue to pray wholeheartedly for their well-being and happiness, remaining unwavering well-wishers for their children regardless of the circumstances.
You Asked, We Listened – Get Free Access to All Writing Lists 😍😍
---
Also, Read
---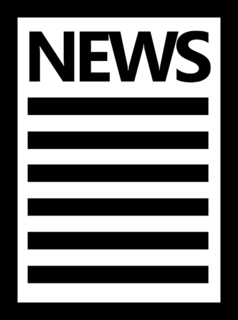 ---
Daily Reading Comprehension Test - Attempt Now