The summary paragraph is a brief account of the chief points of a paragraph. Summarizing a paragraph is actually similar to summarizing an essay. Obviously, there is a difference, an essay is longer so the summary of an essay will be longer than the summary of a paragraph.
Before summarizing a paragraph, it is helpful to understand the organization of the paragraph. A basic paragraph mainly consists of three parts: Introduction, Body, and Conclusion.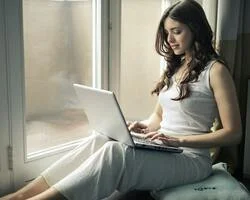 ---
Parts of a Paragraph
---
Introduction: It constitutes the opening sentences of the paragraph. It introduces the main idea. Good introductions often capture the interest of the reader.
Body (Supporting Sentences): It constitutes the supporting sentences and ideas. It provides the reader with additional details about the main idea.
Conclusion: It ties up loose ends of the paragraph and helps in reiterating or highlighting the main idea.
---
Summarizing a Paragraph
---
Step 1: First read the passage thoroughly in order to grasp its meaning and get hold of its chief points. One reading doesn't enable you to understand its meaning, read it again. You needn't mind if you come across unknown words. Try to assess their meaning from the context.
Step 2: After you grasp the meaning, underline the main points in the body paragraph.
Step 3: Be as specific as possible in your own words.
Step 4: Be precise in simple and direct language. Avoid quotations, figurative or poetic, exclamatory and interrogative expressions.
Step 5: Write the summary in indirect narration.
Step 6: Do not use the second person. Write the summary in the third person. In special cases (such as general statements, advice, instructions, etc.) the first-person plural can be used.
Step 7: Follow the original tense, especially where the passage relates to general statements.
Step 8: Revise it thoroughly, after you finish writing. Try to check if there are any grammatical or other mistakes.
---
Summarizing a Paragraph Examples
---
Summarizing a Paragraph Example #1
---
Healthy eating helps to maintain or improve overall health. We should consume a balanced diet consisting of essential nutrition: liquids, adequate proteins, essential fatty acids, vitamins, minerals, and calories. We must eat fresh fruits, salad, green leafy vegetables, milk, egg, yoghurt, etc. on time in order to maintain a healthy body. We should eat only fresh, well-washed and well-cooked food articles which are free from dust and flies. Fried foods and foods containing excess fat, spices, and chillis are harmful. Roadside eating should be avoided. We should take the last meal two or three hours before bed. There should be a good time gap between two meals so that the food gets digested in our stomachs. (117 Words)
Title: Healthy Eating
We should eat fresh fruits, salad, green leafy vegetables, milk, egg, yoghurt, etc. on time. Fried foods and foods containing excess fat, spices, and chillis are harmful. Roadside eating should be avoided. The last meal should be taken three hours before bed. (42 Words)
---
Summarizing a Paragraph Example #2
---
In a fast-changing world, the fate of the country can be moulded through our ability to harness modern science and technology, which is a road to boost the development programs of the country. Rapid technological advances have reduced the dependency on natural resources or the factors in proportion to it. Man is performing precisely by machines with a regular improvement in his work because of quick technological changes by virtue of scientific advancement all around the world. We have accomplished desired scientific and technological advancement and have succeeded in boosting various important international activities like information and telecommunication, television, meteorological services, medical advancement, industrial development, nuclear research, Space Research Oceanographic Research, etc. (112 Words)
Title: Science and Technology
The fate of the country can be moulded through our ability to harness modern science and technology. Rapid technological advances have reduced the dependency on natural resources. We have succeeded in boosting various important international activities like information and telecommunication, television, meteorological services, medical advancement, industrial development, etc. (48 Words)
You Asked, We Listened – Get Free Access to All Writing Lists 😍😍
---
Also, Read
---
---
Daily Reading Comprehension Test - Attempt Now