Wealth matters, but, is not as important as health. Money is the source to carry on with a healthy life however good health is the source of living a happy and peaceful life.
Here we present you with the "Importance of Healthy Lifestyle Essay" which will make you understand everything.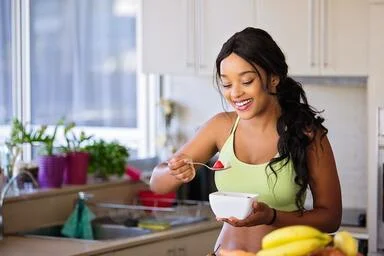 ---
Importance of Healthy Lifestyle Essay (450+ Words)
---
Mahatma Gandhi once emphasized that true wealth lies in good health, rather than material possessions. This sentiment highlights the significance of prioritizing well-being over monetary gains. In today's fast-paced world, maintaining good health is more crucial than ever before. Regular exercise, a healthy diet, and a positive mindset are essential for physical and psychological well-being. This essay explores the importance of a healthy lifestyle in fostering a productive and fulfilling life.
Physical and Mental Well-being
Regular exercise: Engaging in physical activities helps maintain physical fitness, increases energy levels, and reduces the risk of various health conditions.
Good nutrition: A balanced diet rich in nutrients provides the body with the necessary fuel for optimal functioning and supports mental clarity.
Psychological benefits: Good health positively impacts mental well-being, reducing stress levels and promoting a positive attitude toward life and work.
Early Life and Parental Responsibility
Maternal health: The health and nutrition of expectant mothers play a vital role in ensuring the well-being of both the mother and the baby.
Preventive care for children: Adequate care and attention to a child's health from an early age can help prevent illnesses and promote their overall development.
Shared responsibility: While parents have the primary responsibility for their children's health, society as a whole should contribute to ensuring the well-being of future generations.
Education and Health
Holistic education: Educational institutions should prioritize physical exercise and recreational activities to support students' overall well-being and academic performance.
Productivity and life goals: A student with good physical and mental health is more likely to achieve their life goals, irrespective of their chosen career path.
Performance and success: Good health equips individuals to face challenges with resilience and enhances their performance in various fields.
Professional Opportunities
Physical requirements in certain professions: Fields such as the armed forces, police, and paramilitary require individuals who are physically and mentally fit.
Career options: A healthy individual has a wider range of job opportunities, as physical fitness is valued even in sectors primarily focused on professional skills.
Positive impact on society: Physically and mentally strong individuals can contribute more effectively to society, earning appreciation and making a difference.
Conclusion
A healthy lifestyle is integral to achieving overall well-being and success in life. Physical and mental health are closely interconnected, and taking care of one's body and mind yields numerous benefits. It is essential to raise awareness about the importance of regular exercise, proper nutrition, and positive thinking to promote a healthy lifestyle. By prioritizing good health, individuals can experience improved productivity, mental clarity, and a sense of fulfillment. Ultimately, a healthy lifestyle enriches both the individual and society, paving the way for a brighter future.
---
Also, Read
---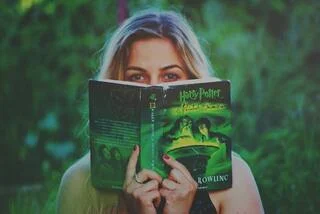 Daily Reading Comprehension Test - Attempt Now