Reading comprehension is the act of understanding what you are reading. Comprehension tests are essential to check how well we understand things and improve our reading and thinking skills.
They give helpful feedback to grow and do better in school and in everyday life.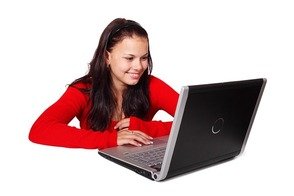 ---
Comprehension Test for Class 5
---
Comprehension Test for Class 5 (1/10)
---
Hermes is a Greek Olympian, god. Born to Zeus and Maya, Hermes is known for his quick thinking and cunning nature. He is the youngest of the Olympians and known for moving quickly between the divine and mortal worlds. Because of this power, Hermes often acted as a messenger between the men and the Olympians. A benevolent god, Hermes protects travelers and athletes. He is also known as mischievous as he often plays tricks on other gods. He does this for his own amusement or to save people from the wrath of the gods.
Hermes is also the fastest of all the gods because he has wings with his sandals. Interestingly, even when Hermes was a child he could not resist the urge to steal. Therefore, he is also credited as the patron god of all thieves.
---
Comprehension Test for Class 5 (2/10)
---
Atoms of radioactive elements can split. According to Albert Einstein, mass and energy are interchangeable under certain circumstances. When atoms split, the process is called nuclear fission. In this case, a small amount of mass is converted into energy. Thus the energy released cannot do much damage. However, several subatomic particles called neutrons are also emitted during this process.
Each neutron will hit a radioactive element releasing more neutrons in the process. This causes a chain reaction and creates a large amount of energy. This energy is converted into heat which expands uncontrollably causing an explosion. Hence, atoms do not literally explode. They generate energy that can cause explosions.
---
Copyright Notice:📚 Teachers and students are granted permission to use, reproduce, and distribute this content solely for educational and non-commercial purposes. 🚫 Unauthorized copying, distribution, or reproduction for commercial purposes is strictly prohibited. Any infringement may result in legal action. 
---
Daily Reading Comprehension Test - Attempt Now
---
Comprehension Test for Class 5 (3/10)
---
Everyone knows that paper is made from trees. But when one looks at trees, one cannot imagine that something so soft and fragile as the paper is made is so hard and strong. Plant materials such as wood are made of fibers known as cellulose. It is the primary ingredient in paper making. Raw wood is first converted into pulp consisting of a mixture of Cellulose, lignin, water, and some chemicals. The pulp can be made mechanically through grinders or through chemical processes.
Short fibers are produced by mechanical grinding. The paper produced in this way is weak and is used to make newspapers, magazines, and phonebooks. Through the chemical pulping process, strong paper is produced. Cellulose pulp is sprayed to form mats on moving conveyor screens. These mats are then dried, dyed, and cut as required.
---
Comprehension Test for Class 5 (4/10)
---
You probably already know that it is important to have a king-size breakfast every morning. do you know why Your body is hungry in the morning because you haven't eaten for about 8-10 hours? Breakfast is therefore the first meal of the day, and therefore, the most important. Imagine driving without fuel; This is exactly how your body feels without fuel from a nutritious breakfast. Nowadays many people skip breakfast to lose weight.
Nutritionists are alarmed by this trend, as it is mandatory to eat breakfast within two hours of waking up. Depriving the body of energy can lead to serious health problems in the long run. Forget silly celebrities and their absurd ways to lose weight. Never miss breakfast!
---
Comprehension Test for Class 5 (5/10)
---
Positive thinking is an attitude or mindset characterized by optimism and happiness. A positive person hopes for the best and expects success in his life. Although many may scoff at the idea of ​​staying positive all the time, it has a plethora of benefits not only for the mind but also for the body. Positivity brings happiness to the soul and lightens one. It evokes our goodwill and joy. People are attracted to such people. One sword and being negative inaction causes the exact opposite reaction. It is a known fact that people try to avoid people who exude negativity. They don't want to be around someone who brings down the energy in the house.
Positive feedback to yourself can improve your health and increase your chances of success in life. It is recommended that one refrain from using harsh words in their thoughts or words. Be kind and gentle to yourself, encouraging and comforting. Only then can one achieve everything he wants in life.
---
Comprehension Test for Class 5 (6/10)
---
Swami Vivekananda was not a traditional monk. He was a patriotic monk. At the same time, he was one of the greatest spirits. He was also one of the world's greatest humanists. He was born in Kolkata in 1863. He used to engage in intense meditation in childhood. His first name was Biley. His given name was Narendranath Dutta. He attended the Metropolitan School and the Scottish Church College. He met Sri Ramakrishna Dev after achieving a B.A. degree. He became a follower of Ramakrishna Dev and assumed the name Vivekananda. He attended the Parliament of Religion in Chicago.
He delivered a valuable speech to the foreign audience, addressing them as "Brothers and Sisters of America." This speech made him widely known. The Western world began to recognize the importance of Indian religion and culture. In 1897, upon his return from America, he established the Ramakrishna Mission and Math. It quickly grew into an international organization. This organization's motto is "service to humanity." He died on July 4, 1902, at the age of 39. India is in need of another Vivekananda today.
---
Comprehension Test for Class 5 (7/10)
---
Lokmanya Bal Gangadhar Tilak, born in 1856 into a Chitpavan Brahmin family in Ratnagiri, Maharashtra, was an ardent patriot from a young age, inspired by his family's tradition. Possessing a vast knowledge of Sanskrit, Mathematics, Marathi, and English, Tilak was an exceptional scholar and a militant nationalist leader. He gained notoriety as the editor of two influential newspapers, 'The Mahratta' and the 'Kesari'.
His criticism of British rule landed him in jail for four months in 1882 and again for 18 months in 1897, charged with instigating the murder of Rand and Lt. Ayerst by the Chapekar brothers. At the Surat Congress in 1907, his extremist views caused a rift in the Congress. He went on to establish the Home Rule League, calling for self-government and Swaraj. Tilak, who popularized the cult of patriotism, died in 1919.
---
Comprehension Test for Class 5 (8/10)
---
There are many children in our country who are deprived of education and the normal joyous experiences of childhood. While upper-middle-class boys and girls attend school, they work in tea shops or small factories. They work as servants in middle-class and upper-class households. Parents are very poor, so children are forced to take up all these occupations.
Government should come up with strict laws to solve this problem. Along with the law, the government should introduce some economic reforms which will bring down the poverty line to some extent. Apart from this, to solve this problem, illiteracy needs to be eliminated and the birth rate must be controlled.
---
Comprehension Test for Class 5 (9/10)
---
Mr Bucket was the only person in the family with a job. He worked in a toothpaste factory, where he sat all day long on a bench and screwed the little caps onto the tops of the tubes of toothpaste after the tubes had been filled. But a toothpaste cap-screwer is never paid very much money, and poor Mr Bucket, however hard he worked, and however fast he screwed on the caps, was never able to make enough to buy one-half of the things that so large a family needed. There wasn't even enough money to buy proper food for them all.
The only meals they could afford were bread and margarine for breakfast, boiled potatoes and cabbage for lunch, and cabbage soup for supper. Sundays were a bit better. They all looked forward to Sundays because then, although they had exactly the same, everyone was allowed a second helping.
____From Charlie and the Chocolate Factory by Roald Dahl
---
Comprehension Test for Class 5 (10/10)
---
I am now sixteen. Still, I remember some events of the first ten years of my life. I was a naughty child. Dad loved me so much that he didn't mind my mischief. Mom also loved me. But she did not indulge in my iniquity. My grandmother loved me very much. She used to tell me fairy tales to lull me to sleep.
At the age of five, I was sent to the village primary school and admitted to class 1. I was very dull in my studies. I liked playing more than reading. In my childhood I used to spend summer vacations, in my grandmother's native village, wandering around the mango orchards.
More Comprehension Test for Class 5 Coming Soon…………
---
Also, Read
---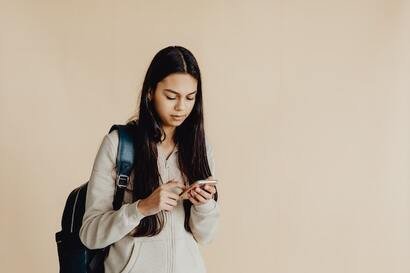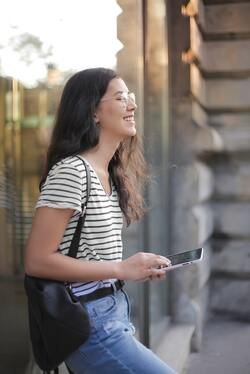 Daily Reading Comprehension Test - Attempt Now