Reading comprehension is the act of understanding what you are reading. Comprehension tests are essential to check how well we understand things and improve our reading and thinking skills.
They give helpful feedback to grow and do better in school and in everyday life.
---
Comprehension Test for Class 3 (1/10)
---
Home is the place where we return to rest after a day's work, and where parents and children meet together and have a carefree and joyful time. Our family consists of three members—father, mother, and brother. We live in a rural area. It is free from the hustle and bustle of city life. It is especially famous for its scenic beauty. I am the most important member of the family. Everyone trusts my judgment and agrees to follow my suggestions.
---
Comprehension Test for Class 3 (2/10)
---
Family is where you learn your first life lessons. Your family members are the only assets that will always be with you. Whatever the circumstances, family members are always there to support one another. In a family, good values and morals are always instilled. We are prepared in the family to respect our elders and love our children. Our family consistently teaches us lessons about honesty, dependability, kindness, and so on. Family always gives us the feeling of being loved and cared for.
---
Comprehension Test for Class 3 (3/10)
---
You may already be aware of the importance of eating a king-size breakfast every morning. Do you understand why? Because you haven't eaten for about 8-10 hours, your body is hungry in the morning. Breakfast is thus the first meal of the day, and thus the most important. Consider driving without gas; This is how your body feels when it lacks the fuel provided by a nutritious breakfast. Nowadays many people skip breakfast to lose weight. Nutritionists are alarmed by this trend, as it is mandatory to eat breakfast within two hours of waking up.
---
Comprehension Test for Class 3 (4/10)
---
There was a tailor who had a shop in the market. Every day, a rich man's elephant would pass by on the road in front of his shop, led by its mahout. The tailor would offer the elephant food to eat, but one day he had nothing to give. When the elephant held out its trunk, the tailor, unable to offer anything, pricked it with a needle, causing the elephant much pain.
---
Copyright Notice:📚 Teachers and students are granted permission to use, reproduce, and distribute this content solely for educational and non-commercial purposes. 🚫 Unauthorized copying, distribution, or reproduction for commercial purposes is strictly prohibited. Any infringement may result in legal action. 
---
Daily Reading Comprehension Test - Attempt Now
The next day, the elephant carried foul water in its trunk and, when passing by the tailor's shop, poured it onto the tailor's body, as a tit-for-tat for the needle prick.
---
Comprehension Test for Class 3 (5/10)
---
On a cold winter morning, a snake came out of its hole but couldn't go back in, and lay almost lifeless on the road. A farmer passing by saw the poor creature in that condition and took pity on it. He warmed the snake with the fire and saved its life. The farmer's son was standing nearby and, as the snake revived, it was about to bite him. The farmer became angry and, taking a stick beat the snake to death for its ingratitude.
---
Comprehension Test for Class 3 (6/10)
---
Time and tide wait for none. Man has many responsibilities in his short life, so time is the most important factor in one's life. We must remember that we cannot go back in time. We can stop the clock, but not the time. If we waste our time, our assigned work will suffer and success will be difficult to achieve. Time lost is time lost forever. We must complete our work as soon as possible. We must always remember the proverb "A stitch in time saves nine."
---
Comprehension Test for Class 3 (7/10)
---
On a hot day, a fox walked by a vineyard where he saw ripe grapes hanging from the vines. He felt both hungry and thirsty and was delighted to see the juicy grapes. However, the grapes were out of his reach, and he jumped multiple times to try and get them but couldn't. The fox was disappointed and told himself that the grapes were sour and that he didn't want them after all.
---
Comprehension Test for Class 3 (8/10)
---
Trees form an important part of a country's wealth. Trees provide a country with all the wood it needs for buildings and furniture and provide a lot of fuel for surrounding areas. But the greatest use of trees lies in their ability to attract rain and conserve moisture. A plant's leaves are constantly evaporating moisture, which cools the surrounding atmosphere. As a result, when moisture-laden winds blow over trees, the moisture they carry condenses and forms clouds that eventually dissolve into the rain. To save the earth we must stop cutting trees.
---
Comprehension Test for Class 3 (9/10)
---
Once, a thirsty stag went to drink water from a clear pool. While drinking, the stag saw his own reflection in the water and admired his fine horns. However, he felt sorry for his thin legs, which he found ugly. Suddenly, a hunter appeared with his hounds, and the stag got scared and ran away as fast as he could. Unfortunately, his horns got stuck in the creepers of the bushes, and he couldn't escape. The hunter caught up to him and killed him, making his once charming horns the reason for his demise.
---
Comprehension Test for Class 3 (10/10)
---
There was a cowboy who took care of his cows near a forest. He would often shout "tiger" to trick the villagers and then laugh when they came to his aid. The villagers became upset and eventually stopped believing him.
One day, when a real tiger came, the cowboy cried out for help, but no one believed him because of his past lies. The tiger attacked and killed the cowboy. This shows that nobody trusts a liar.
More Comprehension Test for Class 3 Coming Soon………….
---
Also, Read
---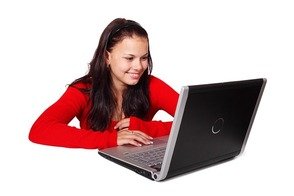 Daily Reading Comprehension Test - Attempt Now