Co-education, the system of educating boys and girls together in a common school or college, is a groundbreaking concept that has gained acceptance in modern times.
In this post, you will find a brilliant "Article On Co Education".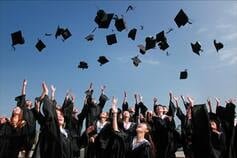 ---
Article On Co Education (600 Words)
---
By TRISHIKA GUPTA
Co-education, the system of educating boys and girls together in a common school or college, is a groundbreaking concept that has gained acceptance in modern times. In the past, such a system of education was not prevalent, and boys and girls were educated separately. However, with the changing times and the realization that boys and girls have to work together in every walk of life, parents started supporting the idea of co-education.
There are various advantages to co-education. When boys and girls study together, it creates a feeling of solidarity and a sense of equal responsibility among them. They take more care in understanding each other, which helps in creating a friendly atmosphere. The joint exercises and activities that boys and girls participate in together regularly in schools and universities help them to develop a healthy spirit of working together.
Moreover, co-education is highly practical, as it reduces the number of schools required and the strength of teaching staff needed. This results in a reduction in the government's spending on infrastructure and laboratories, and the saved funds can be used for better maintenance of schools and colleges, facilitating better study for students.
Co-education also plays a vital role in bringing about social change according to modern times. It provides young boys and girls with an opportunity to mix freely and comfortably with one another, to act together on various events and occasions, and to demonstrate examples of cooperation before people, which inspires and produces a healthy spirit of working among the masses.
The boys and girls come into close contact with each other in co-educational institutions, where they get to know each other's characteristic qualities. There are cases where boys and girls develop romantic relationships, leading to successful and long-lasting marriages. This is a relief for parents who are worried about their children's marriage and also helps in reducing injustice and crimes against women, such as the practice of demanding dowry in marriages.
Co-education also helps in producing good citizens who have sufficient quality and development in them. This is a direct result of acquiring various experiences of good and bad nature during their student life in coeducational institutions. Such values in an individual separate them respectably during their further course of life. Such citizens are mostly successful in their work because of their characteristic potentiality and maturity.
Furthermore, co-education plays a crucial role in eliminating gender disparity and promoting gender equality. By living and studying together, boys and girls can develop a feeling of equality, and the disparity of gender disappears. This generates confidence in the female community, gives them great working strength, and contributes to building a good and enlightened society.
Co-education creates an environment of healthy competition among boys and girls through the activities they carry out in schools. As a result, students of co-educational institutions tend to perform better in every walk of their life.
In conclusion, co-education is the only answer to the issue of gender disparity and inequality that plagues our society. By establishing a maximum number of coeducational institutions in the country, we can create an atmosphere of unity among men and women and bring young boys and young girls together to make a powerful working force for accelerating development in every field. It is imperative to develop both genders equally, for which the coeducational system is the best one. Therefore, all countrymen must be educated to follow co-education for better education, wide-ranging development, and their very own brilliant future for the country also.
You Asked, We Listened – Get Free Access to All Writing Lists 😍😍
---
Also, Read
---
Daily Reading Comprehension Test - Attempt Now