A paragraph is a short collection of well-organized sentences which revolve around a single theme and is coherent. A good paragraph expresses everything it has to say briefly.
In this post, you will find a brilliant Paragraph on Aim in Life.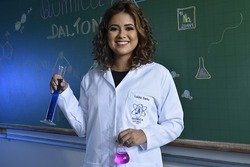 ---
Paragraph on Aim in Life (100 Words)
---
My aim in life is to become a doctor. Our village has many good things to be proud of. But there are no qualified doctors. When a person falls ill, he has no choice but to treat himself. Every year many people die in our villages due to a lack of proper treatment. So I decided that after passing the higher secondary exam I will go for medicine. After MBBS I will go back to my village and open a dispensary in my house. I will treat poor patients for free. The medical profession will help me save many lives from the jaws of death.
Also, Read Paragraph on My Best Friend
---
Paragraph on Aim in Life (120+ Words)
---
An aim is a goal or objective to be achieved in life. To be successful in life you must have a goal. My ambition is to become a teacher as I believe it is a noble and responsible profession. The misery and distress in our country are due to the lack of education and illiteracy among people.
Thus, I aim to spread education among the masses as much as I can within my capacity as a teacher. My goal is to impart man-making education that emphasizes moral values rather than the pursuit of money. As a teacher, I want to be a respected and beloved figure in society. Although the road ahead may be challenging, I will try my best to achieve my aim.
---
Paragraph on Aim in Life (150+ Words)
---
Ambition is a crucial objective in life that helps one to succeed. Having a goal is essential to guide one's path in life. As a future citizen of my country, I understand that I have certain duties towards society and my country. Education is the foundation for the progress of any nation. Therefore, my ambition in life is to spread education. However, any noble work requires financial support.
After completing my graduation, I plan to join my father's business, which will be a good source of earning money. I intend to use a significant portion of my profits to provide education and medical treatment to impoverished villagers. My plan includes setting up schools for children, night schools for adults, libraries, and training centres for young boys and girls to help them secure employment. I hope to make a positive impact on the lives of many people with my ambitions. Even though the path ahead may be challenging, I will put in my best efforts to achieve my goal.
You Asked, We Listened – Get Free Access to All Writing List 😍😍
---
YOU MAY READ
---
Daily Reading Comprehension Test - Attempt Now