A paragraph is a short collection of well-organized sentences which revolve around a single theme and is coherent.
A good paragraph expresses everything it has to say briefly.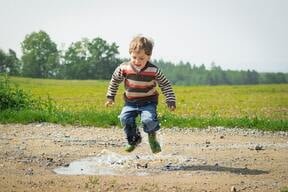 ---
Paragraph on the first ten years of your life
---
I am now sixteen. Still, I remember some events of the first ten years of my life. I was a naughty child. Dad loved me so much that he didn't mind my mischief. Mom also loved me. But she did not indulge in my iniquity. My grandmother loved me very much. She used to tell me fairy tales to lull me to sleep.
At the age of five, I was sent to the village primary school and admitted to class 1. I was very dull in my studies. I liked playing more than reading. In my childhood I used to spend summer vacations, in my grandmother's native village, wandering around the mango orchards.
---
Also, Read
---
Daily Reading Comprehension Test - Attempt Now