Finding good friends at home, marketplace, office and in educational institutions can be more difficult than finding diamonds on the beach.
In this post, you will find a brilliant paragraph on My Friends.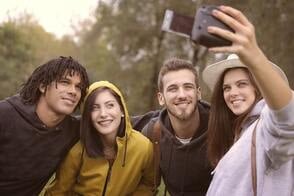 ---
Paragraph on My Friends
---
People live in society. Hence we cannot identify with those who live near us and work with us. This acquaintance sometimes turns into friendship. You will not find friendless people. Even monks have friends. I also have friends. Peter is my close friend. He is my friend since childhood. He comes from a poor family. But he is very talented. My next best friend is Lisa. She is a complete foil to Peter. She is the son of a big man. She is neither intelligent nor industrious. She often goes out hunting birds with a gun. I have some other friends. They are John, Nisha and Camellia.
---
Also, Read
---
Daily Reading Comprehension Test - Attempt Now