An essay is a piece of writing that revolves around a particular theme and contains the academic opinions of the person writing it. A basic essay mainly consists of three parts: Introduction, Body, and Conclusion.
In this post, you will find a brilliant Disaster Management Essay.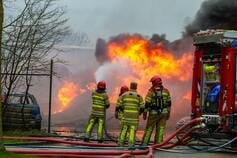 ---
Disaster Management Essay (200+ Words)
---
The occurrence of numerous disasters causes significant damage to both people and property. However, most governments fail to prepare for such events despite spending large amounts of money on various issues.
Effective disaster management can reduce the impact of disasters or even prevent them altogether. To achieve this, disaster management teams should follow essential norms such as good training, the latest equipment, designated responsibilities, quick communication systems, economic arrangements, security measures, medical support, and standing orders for essential services like transport, food, and supplies.
To handle different types of disasters, teams should be established according to their preparation and capacity, allowing them to handle the situation effectively.
Disasters can occur due to natural causes or accidental reasons. Natural disasters are typically more widespread and severe, requiring proper infrastructure and arrangements. Accidental disasters require limited arrangements but require prompt action during rescue operations.
Countries like America, Britain, and France have included disaster management training in their school and university curricula to prepare students for emergency situations. Other countries should follow a similar approach to prepare residents to face and manage disasters effectively.
Students should be trained through drills and practices to grow their confidence in handling real-life disaster situations. Having precautionary measures and adequate disaster management forces is crucial in today's world, where disasters are increasing due to the virtual effect of technological advancements.
You Asked, We Listened – Get Free Access to All Writing Lists 😍😍
---
Also, Read
---
Daily Reading Comprehension Test - Attempt Now