An essay is a piece of writing that revolves around a particular theme and contains the academic opinions of the person writing it.
A basic essay mainly consists of three parts: Introduction, Body, and Conclusion.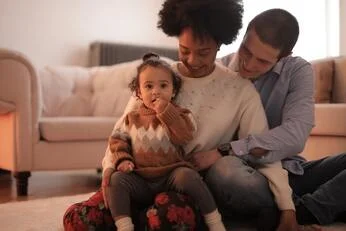 ---
My Family Essay in English 10 Lines
---
My family members are my greatest assets, always there to support and teach me valuable life lessons.
They instill in me good values such as honesty, dependability, and kindness.
Despite being a final-year student, my family treats me with love and care, making me feel cherished.
In our nuclear family of five, my father, a teacher, serves as the head and leader, shouldering responsibilities and guiding us.
My father is my hero, foreseeing the needs of our family and working diligently to shape our future.
He allows me to choose my own career path, prioritizing my interests and capabilities.
Alongside me, he engages in various activities, providing guidance and lectures to ensure I make the right decisions.
My mother, a housewife, and beautician, understands me deeply and is my partner in daily tasks and challenges.
She molds me into a noble person through her insightful actions and encourages me to engage in character-building activities.
While she sometimes employs strict measures for discipline, I know her inner nature is gentle and caring.
My grandmother is a lovable figure who sets the tone for the family by ensuring everyone wakes up early and maintains order.
Her culinary skills are admired, and we cherish the sweet dishes she prepares.
My elder brother, a YouTuber with a passion for cooking and cricket, may not excel academically but possesses a kind and gentlemanly nature.
I deeply love and respect my family for their relentless hard work and sacrifices, making sure we have everything we desire.
Spending quality time together, playing games, and engaging in discussions, strengthens our bond and makes me treasure my family even more.
You Asked, We Listened – Get Free Access to All Writing Lists 😍😍
---
Also, Read
---
---
Daily Reading Comprehension Test - Attempt Now