George Washington, the first President of America, once said "My mother was the most beautiful woman I ever saw. All I am, I owe to my mother. I attribute all my success in life to the intellectual and physical education I got from her."
After going through this 'Essay on Mom', you will be able to understand the importance of a mother in your life.
---
Essay on Mom (550+ Words)
---
Motherhood is a transformative journey that begins the moment a child is born. As a child develops its senses, it instinctively looks up to its mother and emulates her every move. The child's mind is sharp and impressionable, eagerly absorbing and imitating the mother's actions. The mother assumes complete responsibility for every aspect of her child's well-being, including health, clothing, diet, entertainment, education, sports, and nurturing their competitive spirit. Through love and affection, the mother creates a magnetic bond with her child.
The influence of a mother on her child is extraordinary. She shapes her child's character through her exemplary deeds, gradually empowering them to embrace their independence. The foundation laid by a mother, built upon affection, persistence, discipline, guidance, and sometimes tears, enables her child to navigate the vast ocean of life. It is through the mother's profound, insightful, and graceful actions that the child is molded into a noble individual. The mother instills motivation in the child to learn, willingly engaging in activities that foster character development and personal growth. She creates a nurturing environment that facilitates natural and meaningful learning experiences.
At times, a mother employs firm measures to discipline her child and impart valuable lessons. She may withhold food, forbid engagement in undesirable activities, or resort to disciplinary actions such as using a rod. While she expresses her disappointment and emphasizes caution, her core is gentle. She is a well-wisher, driven solely by her desire to see her child grow free from shortcomings.
In contrast to traditional approaches, there are mothers who believe in inspiring their children. They educate their children and transform their mindset, leveraging modern science and theories on child development to shape their perspective. Regardless of the strategies employed, a mother's influence profoundly impacts a child's life, shaping their destiny. The mother experiences immense fulfillment when she witnesses her child grow into a courageous individual capable of making a positive impact, instilled with values of sacrifice and resilience. An ideal mother never encourages her child to live as a dependent, relying on charity or assistance from others.
Motherhood can be described as an embodiment of sacrifice. A mother selflessly disregards her own comfort, striving to provide her child with good food, clothing, and education. She works diligently, earning a living and ensuring a promising future for her child. This inherent quality of selflessness is a remarkable and natural attribute found within every mother. From the early stages of her child's life, she embraces the responsibilities of motherhood and remains a trusted advisor throughout their journey. It is crucial that we deeply respect and hold our mothers in the highest regard, not solely because they are mothers, but for their unparalleled devotion and incredible sacrifices they make for us.
A mother is everything to her child. She possesses an unparalleled understanding and closeness. She stands as a companion in everyday tasks and diverse challenges. Sometimes, she shoulders an immense amount of responsibility and works under pressure to fight on behalf of her child, both personally and professionally, to accomplish challenging goals in their work or business. We owe everything to our mothers, and it is important to acknowledge and appreciate them for their unconditional love and unwavering support.
---
Also, Read
---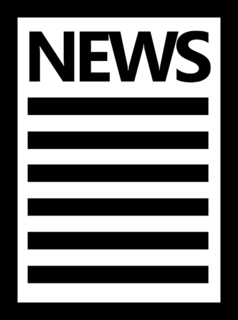 ---
Daily Reading Comprehension Test - Attempt Now