Diwali is the biggest and one of the most famous and light-hearted festivals celebrated by billions of people. It is celebrated with great zeal and enthusiasm throughout India and by also Indians in foreign countries.
It becomes the symbol of unity. India has been celebrating this festival for thousands of years and continues to celebrate it even today.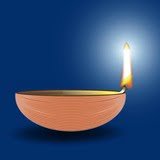 ---
Diwali Essay in English 150 Words
---
Diwali is a big and famous festival in India that is celebrated with joy and excitement. It is known as the festival of lights and represents the triumph of good over evil. People all over India and even Indians living in other countries celebrate Diwali with great enthusiasm.
During Diwali, people wear new clothes as a symbol of starting fresh. As the evening approaches, houses are decorated with bright tube lights, clay lamps called Diyas, and candles. This lighting not only brightens up the surroundings but also invites blessings from the gods.
Diwali brings people together and breaks down barriers between them. It creates a sense of unity and togetherness among everyone. India has been celebrating Diwali for many years, and the tradition continues with the same excitement and passion.
Overall, Diwali is a festival that spreads happiness and symbolizes the victory of good over evil. It is a time of celebration, unity, and hope for a better future.
---
Also, Read
---
---
Daily Reading Comprehension Test - Attempt Now