Diwali is the biggest and one of the most famous festivals celebrated by billions of people. It is known as the festival of lights celebrated by Hindus.
Diwali is celebrated in the month of October and November. Diwali marks the victory of good over evil.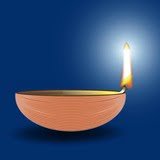 ---
Diwali Essay in English 120 Words
---
Diwali is a popular festival in India that is celebrated with great joy and is known as the festival of lights. It is widely celebrated not only in India but also by Indians living in other countries. Diwali represents the victory of good over evil and is a time of new beginnings.
During Diwali, people wear new clothes and decorate their homes with lights. They use clay lamps called Diyas and candles to light up their houses, symbolizing the triumph of light over darkness. This festival brings people together and promotes unity, regardless of any differences.
Diwali has a long history and is deeply rooted in Indian traditions. It is celebrated with immense enthusiasm across towns, cities, and even among Indians living abroad.
---
Also, Read
---
---
Copyright Notice:📚 Teachers and students are granted permission to use, reproduce, and distribute this content solely for educational and non-commercial purposes. 🚫 Unauthorized copying, distribution, or reproduction for commercial purposes is strictly prohibited. Any infringement may result in legal action. 
---
Daily Reading Comprehension Test - Attempt Now
---
Daily Reading Comprehension Test - Attempt Now